Bio
WHO IS WES LEE THE WORDSMITH?
Why has he been deemed as "The Poet bringing raw soul back into Hip-Hop"?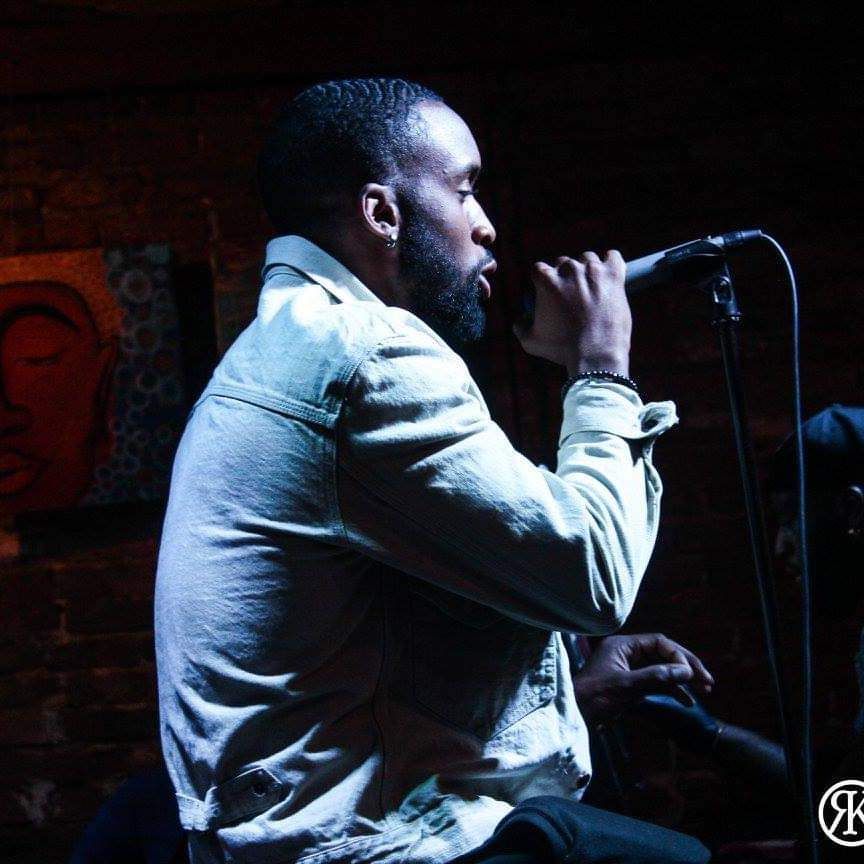 Wes Lee The Wordsmith has been deemed "The Poet bringing raw soul back into Hip-Hop" because of his vintage hip-hop sound mixed with his new era spoken word flow.
Born in Cleveland, Ohio, and raised in Atlanta, Georgia, Wes Lee The Wordsmith is the living definition of being comfortable with one's self.  This will be evident to music lovers when they listen to his catalog and his upcoming work.  However, this confidence wasn't always present as mentioned in his past interview with Voyage ATL (July 22, 2019): "I also struggled with finding balance, I am a man of many hats and finding that balance is key. The balance between passion and survival. The balance between purpose and paycheck. The balance between creativity and career. The balance between thinking I was the best and thinking I wasn't good enough. The balance between highs and lows. You can't move efficiently when your equilibrium is off. You can hardly think straight."
The struggle to find balance and empowerment in an industry that rewards cookie-cutter expressions to earn a check, and reinforce self-sabotaging stereotypes, is what Wes Lee is here to lead others in achieving via his example.
When Wes Lee was heading into his freshman year at Savannah State University (an HBCU in Georgia) for computer engineering, he pondered on the idea of becoming a rapper until a chance conversation with his uncle (his current manger who was a recording artist based in Cleveland during the 1990's and 2000's under the moniker Mr. SHYSTY/Dr. Strangemoney).  Wes Lee shares, "My uncle said that rappers come a dime a dozen, especially at that point, but he felt I had abilities that go further than that as a poet.  Poetry would open doors that rapping couldn't while I finished my degree.  I took that advice which led to amazing experiences and put me in a position to have greater control over my art when the time came to dive into the music industry." 
With that encouragement and focus, Wes Lee went on to become a renowned spoken word artist in HBCU circles, which includes fame that came from writing a piece that became a widely circulated video for SSU's "National Freedom Day" Celebration.  He also spoke to a global audience as a guest at Howard University (famous HBCU in D.C. with alumni including current U.S. Vice President Kamala Harris) for the Model African Union Organization.
Following his graduation from SSU, Wes Lee balanced starting a career as a computer engineer and mastering his love of music.  In addition to being a prolific writer, Wes Lee began studying the complete recording process from laying down tracks to mixing and mastering.  With those newly acquired skills, he recorded and released several songs via SoundCloud that led to the release of his first album "Diary of a Potted Plant" followed by an EP titled "COPE".  Wes Lee later began releasing a series of new songs under Bonzeye Productions (a venture he created with his uncle to provide guidance and support for young artists seeking to achieve balance like Wes Lee).  The groundbreaking of this collaboration was kicked off by the reminiscently titled "Memory Lane" featuring the mysterious songstress Xiamara Jennings.
Wes Lee The Wordsmith is currently preparing to release the "COPE Deluxe" LP on November 1, 2021.  This project will include the original limited tracks plus several newly recorded songs with his favorite, in-house beat smith - DJ N. Harmonix aka Duke LaRon, and guests performers such as ExRealities, 2Benjii, and more.
To stay in the loop of this incredible journey with Wes Lee The Wordsmith, follow him on IG @wesleethewordsmith.  For any inquiries, please email his team at bonzeyeproductions@gmail.com.